Special "First snow 2019"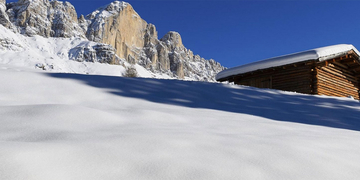 from 2019-11-30 until 2019-12-21
A fun ski day for FREE if you stay 4 days or more!

Enjoy four days accommodation and four days skiing for the price of just three!
The same offer is also valid when purchasing an eight-day ski pass for the price of six. Guests also benefit from special prices when hiring ski and snowboard equipment.

The prices are valid for the ski pass Dolomiti Superski.
Price per adult Euro 252,00 Euro 4=3 (accommodation +ski pass)
Price per adult Euro 450,00 Euro 7=6 (accommodation +ski pass)